Welcome To

Indian Powerlifting Federation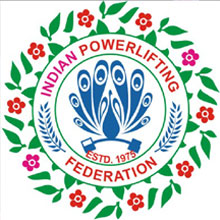 "INDIAN POWERLIFTING FEDERATION" that started in the year 1975 with a motto to improve health by doing IRON GAMES . In 1979 our Federation has been recognized by The Ministry of Youth Affairs & Sports, Govt.of India as well as The Indian Olympic Association. At present we are having more than 10,000 (ten thousand) Powerlifters both Men & Women throughout the country with 37 affiliated State Association and 6 Central Govt. Office Board Units. .
Championships organized every year:
SUB JUNIOR NATIONAL
JUNIOR NATIONAL
SENIOR NATIONAL
MASTER NATIONAL
BENCHPRESS NATIONAL
DEADLIFT NATIONAL
FEDERATION CUP
NORTH, EAST,WEST & SOUTH ZONE CHAMPIONSHIPS
Some of the noteworthy achievements Seven of our lifters received highest Sports Award "ARJUNA" from Govt. of India.
One received "DRONACHARYA'' Award from Govt.of India. HALL OF FAME AWARD (by Asian & International Powerlifting Federation)
MONOJIT BOSE-1979 - By International Powerlifting Federation
International Championship organized by us in INDIA:
Total 23 (twenty three) from 1981- 2016 which includes ASIAN,COMMONWEALTH & WORLD CHAMPIONSHIPS
Five Championships organized in a year (2009 )which is a record in Worlds Sports History
Our Affiliated State Association & Office Board Units - STATE -31 (THIRTY ONE); OFFICE BOARD -6 (SIX)
We have won more than 900 Medals from International Championships organized abroad for our country, India.
One of lifter Sri E.S.Bhaskaran made World Record in "DEADLIFT' which is still unbeaten i.e. in 52 kg Class lifted 260 kg.
We are getting Grant –in-aid from MYAS ,Govt.of India for organizing the championships since long which we are utilizing for organizing the above mentioned championships. Although it is a meager amount but this is of a definite help to our Federation .
News Updates